PARCEL.ONE USA Shipping – Important necessary adjustments
Dear Ladies & Gentlemen,
please read this important information when shipping to USA.
The situation on the logistics market to the USA is gradually easing.
Nevertheless, there are still considerable bottlenecks.
We have therefore received a further adjustment of surcharges from our service providers for shipments to the USA. The surcharge of EUR 15.55 will no longer apply.
The new amounts apply from the shipping date of 11 May 2020 and are as follows: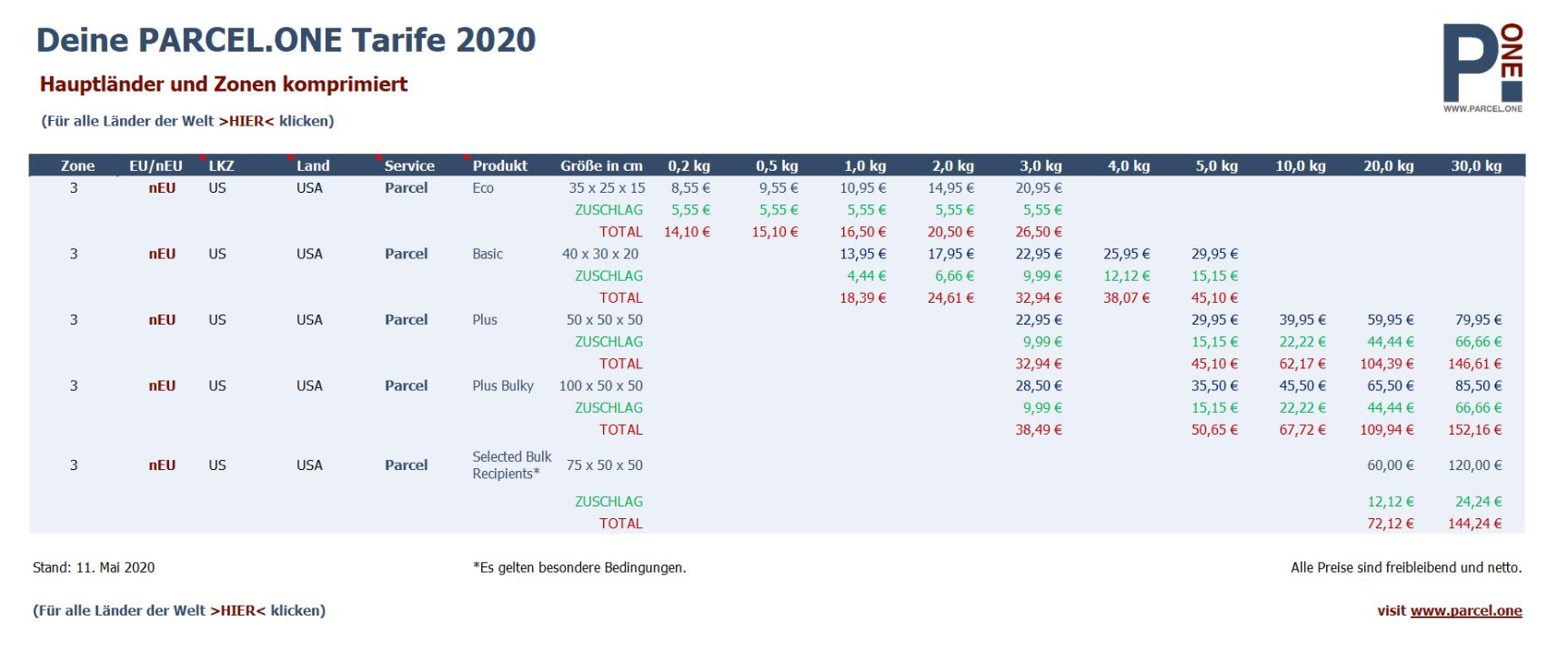 We are also pleased that we can now offer the PARCEL Eco Service. All letters will then be billed at least as PARCEL Eco.
Please regularly check our specially established COVID 19 info page with daily updates about the current situation for your shipping.
We are still interested in securing our service provision and hope for a further relaxation.
With kind regards,
Corona, pricing adjustment, USA