What does 2021 have to offer?
The (first) year of Corona is almost behind us and the Christmas business is already in full swing. So, it is about time for a recap, to evaluate the learnings from the Corona crisis and to prepare and make provisions for 2021.
FIRE ACCELERANT COVID-19
Nothing has turned our world upside down in the recent past like Covid-19. With the onset of the Corona crisis, entire sectors of the economy had to completely adjust their business model.
For many companies, especially in retail, this meant moving their business from brick-and-mortar to online ones. This has changed the market and created a completely different order load in logistics. Contact restrictions, from soft lockdowns all the way to curfews temporarily shut down stationary trade worldwide.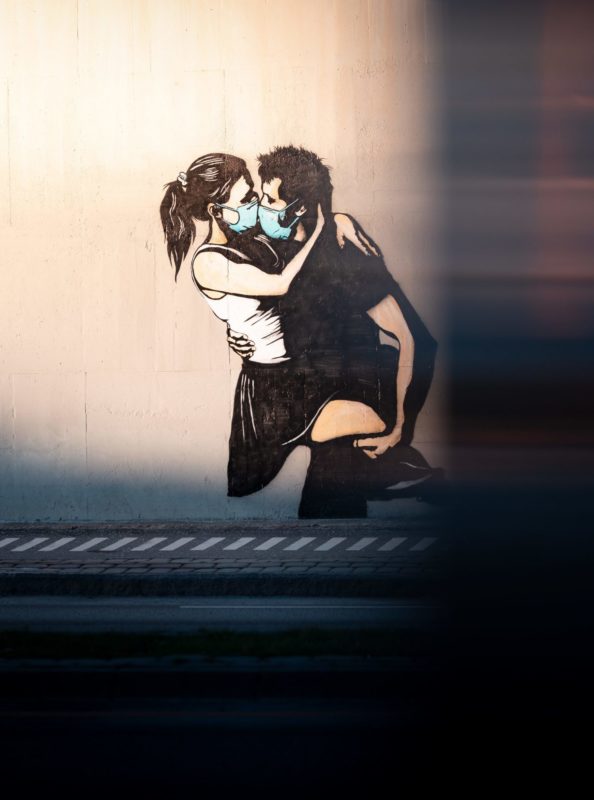 ADAPTABILITY AS A SURVIVAL FACTOR
Eat or be eaten – that´s the saying in the animal kingdom. Survival of the fittest. Even if e-commerce sometimes resembles a shark tank, one thing applies here above all: innovation and adaptation win the day. Recognising trends early, catering to them and satisfying customers' needs always will make the difference in 2021 - whether in stationary or in e-commerce.
As a critical sales factor, the upcoming Christmas business is the last hurdle in 2020 for a corona-weary Germany. However, if you want to start the new year prepared, you should take an early look at 2021. One realisation of the crisis is that not only companies but also consumers and customers are reacting. Things that we previously thought had less importance for end customers suddenly become priorities.
In logistics, for example, the concepts of contactless handover or Smart Home as well as the Internet of Things in the delivery process are turning from playful ideas into tangible as well as lived reality and real customer wishes.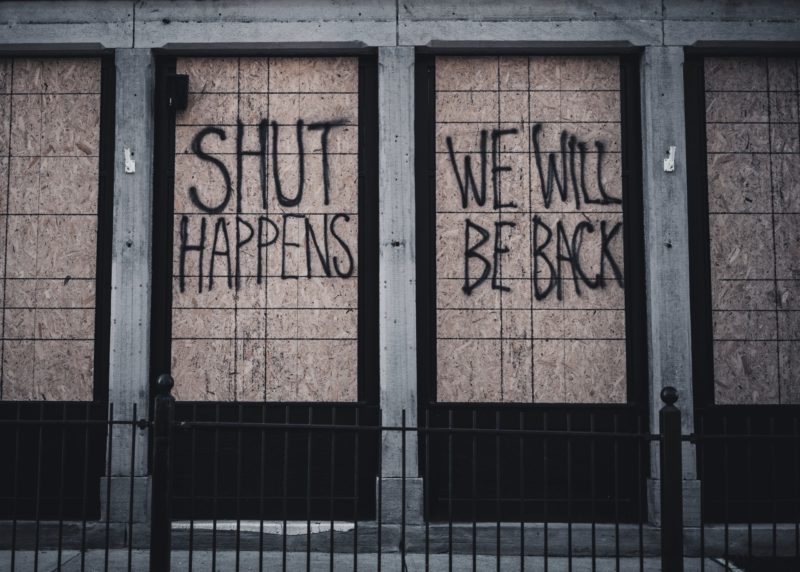 A FRESH START FOR 2021
New year, new luck. Under no circumstances, however, this year' good resolutions should be thrown overboard as quickly as the usual promises. The developments that we have long believed will massively change markets, such as Augmented Reality, Artificial Intelligence and Co. will no longer just be potential influencing factors. 2021 is all about the digitalisation and technologization of (economic) processes.
Furthermore, the logistics industry is facing exciting times with high workloads, larger shipment volumes and a challenging last mile delivery process. The adaptation to new, digital processes will play a more important role in exchanging goods, in the supply chain as well as in delivery. Logistics will therefore need to continue to engage with these new technologies in the new year, and establish them in existing, still partly analogue processes.
2021 HAS A LOT TO OFFER
The trends for the next year are not unfamiliar ones. E-marketers should especially keep an eye on the trends around Shoppable TV and niche marketplaces. In the US, the principle of Shoppable TV has already made it through the trial phase. Behind this, thanks to the technological possibilities of SMART TVs, lies the extension of our shopping experience while we´re watching TV. Via an app, we could then quite simply order what we are currently looking at on Netflix and the like. Niche marketplaces will become much more important, especially due to the new players in the market. Small local shops that were previously only stationary have invested in e-commerce. These small merchants will change the marketplace world significantly.
D2C (direct-to-consumer) and offline commerce will also play an important role. Brands are beginning to offer their goods directly to the customer, bypassing established retailer structures because they are no longer dependent on them thanks to e-commerce. Amazon has already successfully experimented with pop-up stores in the field of offline commerce. What works well in one direction also works in reverse. In 2021 online pure players will increasingly think about their possibilities to conquer stationary trade. The year is set to be marked by multi- and cross-channel.
In logistics, there are exciting times ahead all around the networked supply chain. Thanks to RFID (short-wave technology), Internet of Things applications and the expansion of 5G, we are already able to digitise and automate all kinds of logistics processes. However, in 2021 the climate issue will remain critical for logistics companies, carriers, and deliverers. Therefore, developments towards climate-neutral delivery will once again play an important role.
The trend towards more automation does not stop at logistics. To increase efficiency, in 2021 many companies in the logistics industry will thus rely on the automation of their processes. This is where one should not lose touch and upgrade digitally if necessary.
WE ARE LOOKING FORWARD AND CURIOUS ABOUT 2021
Speaking of anticipation, as you may have noticed, we recently announced that we are in a new location from 1 December. With the move, we are not only investing in a significantly larger space. We are also setting ourselves up in an even better position for the future. This will allow us to deliver our usual performance and more in the new year.
Ensuring that your shipments are in good hands – one world, one parcel.