Questionable practices fuelling the booming growth of shops in China?
An example mentioned in c't magazin shows that a PC costing almost 500 € is declared as a "TV box" only 20 $ worth by a Chinese online reseller. The customs has not interfered, thus allowing the shipment to remain tax-free.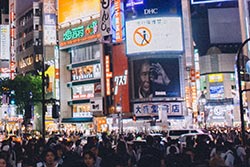 Customs insurance, counterfeit PayPal receipts, detours via the U.K. etc. Chinese online resellers keep inventing new blatant tactics in order to circumvent the import sales taxes.
Tricks like these strike at the heart of fair competition. This requires that unions like Händlerbund, eCommerce Europe, Bundesverband Onlinehandel e.V. BVOH and others stand up for the interests of EU online resellers on the political scene!